Experience unparalleled Luxury & Serenity
Our largest villa provides unrivaled panoramic views across the Caribbean Sea. This villa is available as a two or four-bedroom suite set just on the shore of Lockrum Bay with a large private beachside balcony and plunge pool.
Two-bedroom villa set just on the shore of Lockrum Bay with private beachside balcony and plunge pool. Breathtaking views across the Caribbean Sea all the way to St. Maarten.
One Bedroom units with their own private plunge pools right along the beach and oceanfront of the Caribbean Sea..
Just 4 hours from New York and 8 from London, an Anguillian escape is closer than you think.
Typically guests fly into neighboring St. Martin (SXM) and take a twenty five minute boat ride to Anguilla's white shores. Direct flights to Anguilla's Clayton Lloyd International Airport (AXA) are available from select locations.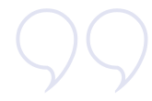 The views are incredible, and only tell part of the story. Having the private pool and beach access in a secluded area of the island was a highlight of Solaire. As a bonus, it is also extremely comfortable- the beds, the accommodations, the lighting in the villa, the access to grocery delivery and exceptional service, and so much more. We felt safe, we felt comfortable, and we felt like celebrities!

This was my first time at Solaire and I cannot say enough about our stay in paradise. The view from the villa and the beach was absolutely stunning, along with the blue color and warm temperature of the water. My friends and I spent a lot of our time lounging around the infinity pool area or walking down to feel the water on the beach, which felt like it was right in our front yard. The staff is so warm hearted and welcoming, they feel like family from the moment you meet them.

My friends and I stayed at Solaire for the week and we all had the most amazing experience! The villas are pristine and the staff is extremely friendly! The villas are in a gorgeous location. It is very quiet so we felt like the only people there which was amazing. The kitchen and bedrooms were amazing. Nothing better than waking up in the morning and seeing paradise outside your door!

We'd love to have you as our guest
Let one of our concierge specialists customize your stay at Solaire Anguilla today.