To All of Our Friends and Family of Meads Bay and Solaire Beach Villas,
Thank you for considering Solaire Beach Villas for your future travel plans! The government of Anguilla has inspected our property and regarded it as Safe Environment Certified. We are looking forward to welcoming you to your Anguillan home beginning November 1, 2020.
Our top priority is and always has been to ensure the safety and well-being of our guests and staff. Since the COVID-19 outbreak, we have strictly adhered to following the guidelines shared by international health organizations.
As we continue to navigate and monitor COVID-19 and its global impact, we have implemented new health and safety measures to ensure your stay with us is safe, so you can vacation comfortably.
We take great pride in the following measures and practices that have been put into place at our property:
Our staff will receive ongoing training from our local health representatives
Pre-arrival check-in procedures will be done electronically, allowing us to reduce contact and speed up your check-in process
A thorough cleaning and disinfection protocol using new electrostatic spray cleaning devices will be used in rooms between guest stays
Increased frequency of cleaning and disinfection of public areas
Hand sanitizers and disinfecting wipes will be readily available in public areas
A thorough plan of action has been developed in case of a Coronavirus incident
We will continue to update this page regarding travel safety, hygiene protocols, and island policies for your reference as they become available. If you have any questions at all, please feel free to email our team to learn more about our policies and procedures.
Please be sure to view our Guest Acknowledgement of COVID 19 Protocols Form.
For more information, here are some helpful resources:

www.gov.ai
www.ivisitanguilla.com
http://www.gov.ai/covid.php
https://beatcovid19.ai/
https://www.ecdc.europa.eu/en
https://www.who.int/emergencies/diseases/novel-coronavirus-2019

We look forward to welcoming you back!
For reservations and information on available dates:
267-685-6495
To reach the Meads Bay and Solaire offices with any other questions or concerns:
264-584-6876
Just 4 hours from New York and 8 from London, an Anguillian escape is closer than you think.
Typically guests fly into neighboring St. Martin (SXM) and take a twenty five minute boat ride to Anguilla's white shores. Direct flights to Anguilla's Clayton Lloyd International Airport (AXA) are available from select locations.
Explore our island. Let us help plan your dream vacation all over Anguilla.
Whether it's paddleboarding on pristine ocean waters, taking a private sunset cruise or snorkeling off Solaire's nearby coral reef, our team can book it for you and set your Caribbean getaway in motion.
Rent a small boat to skim around powdered coastlines, or reserve 18 holes at Greg Norman's championship golf course. Arrange spa treatments and private massages at the villas or at nearby spas.
Glide our pristine ocean waters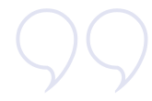 The views are incredible, and only tell part of the story. Having the private pool and beach access in a secluded area of the island was a highlight of Solaire. As a bonus, it is also extremely comfortable- the beds, the accommodations, the lighting in the villa, the access to grocery delivery and exceptional service, and so much more. We felt safe, we felt comfortable, and we felt like celebrities!

This was my first time at Solaire and I cannot say enough about our stay in paradise. The view from the villa and the beach was absolutely stunning, along with the blue color and warm temperature of the water. My friends and I spent a lot of our time lounging around the infinity pool area or walking down to feel the water on the beach, which felt like it was right in our front yard. The staff is so warm hearted and welcoming, they feel like family from the moment you meet them.

My friends and I stayed at Solaire for the week and we all had the most amazing experience! The villas are pristine and the staff is extremely friendly! The villas are in a gorgeous location. It is very quiet so we felt like the only people there which was amazing. The kitchen and bedrooms were amazing. Nothing better than waking up in the morning and seeing paradise outside your door!