To All of Our Friends and Family of Meads Bay and Solaire Beach Villas,
From the hearts of our entire staff, we sincerely hope everyone is staying healthy and safe during these unusual times. Many of you have reached out to say hello and show us support which is appreciated more than an email can do justice towards. We are looking forward to seeing all of you once things clear up, and in the meantime we urge you all to do everything you can to stay safe.
Once we are in those better days and travel resumes, we will be so excited to welcome you back to your Anguillian home. As most of you know, our units and property are well equipped to vacation even in a "socially distant" fashion. Our units range from 1200 up to 2400 square feet with private outdoor space and pools, and are spaced unit-to-unit in a manner that would exceed guidelines set by the CDC here in the states. The beaches at Meads Bay and at Solaire also provide enough space to spread out and enjoy some of Anguilla's finest features.
The entire Meads Bay and Solaire team are looking forward to seeing you all as soon as you are able to make your way to Anguilla.
Stay safe, and stay healthy.
For reservations and information on available dates:
267-685-6495
To reach the Meads Bay and Solaire offices with any other questions or concerns:
264-584-6876
Just 4 hours from New York and 8 from London, an Anguillian escape is closer than you think.
Typically guests fly into neighboring St. Martin (SXM) and take a twenty five minute boat ride to Anguilla's white shores. Direct flights to Anguilla's Clayton Lloyd International Airport (AXA) are available from select locations.
Explore our island. Let us help plan your dream vacation all over Anguilla.
Whether it's paddleboarding on pristine ocean waters, taking a private sunset cruise or snorkeling off Solaire's nearby coral reef, our team can book it for you and set your Caribbean getaway in motion.
Rent a small boat to skim around powdered coastlines, or reserve 18 holes at Greg Norman's championship golf course. Arrange spa treatments and private massages at the villas or at nearby spas.
Glide our pristine ocean waters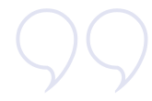 The views are incredible, and only tell part of the story. Having the private pool and beach access in a secluded area of the island was a highlight of Solaire. As a bonus, it is also extremely comfortable- the beds, the accommodations, the lighting in the villa, the access to grocery delivery and exceptional service, and so much more. We felt safe, we felt comfortable, and we felt like celebrities!

This was my first time at Solaire and I cannot say enough about our stay in paradise. The view from the villa and the beach was absolutely stunning, along with the blue color and warm temperature of the water. My friends and I spent a lot of our time lounging around the infinity pool area or walking down to feel the water on the beach, which felt like it was right in our front yard. The staff is so warm hearted and welcoming, they feel like family from the moment you meet them.

My friends and I stayed at Solaire for the week and we all had the most amazing experience! The villas are pristine and the staff is extremely friendly! The villas are in a gorgeous location. It is very quiet so we felt like the only people there which was amazing. The kitchen and bedrooms were amazing. Nothing better than waking up in the morning and seeing paradise outside your door!